MBAM OneBuild 2018
EVENT NAME
MBAM OneBuild
ORGANIZER
DATE
13 - 15 November 2018
TIME
10am - 6pm
VENUE
Kuala Lumpur Convention Centre (KLCC)
LOCATION
Kuala Lumpur
ADDRESS
Jalan Pinang, Kuala Lumpur City Centre, 50088 Kuala Lumpur
CONTACT NO
+603 7981 0288
CONTACT EMAIL

CLICK HERE

WEBSITE URL

CLICK HE

RE

ADMINISTRATION FEE
FREE
VISITORS REGISTRATION
CLICK HERE
Overview
MBAM OneBuild, the Construction Industry Exhibition and Conference, is a yearly affair in Malaysia that aims to bring construction industry players under one roof for all their construction needs. This highly anticipated event provides a welcoming platform for industry players in generating new relationships, exchange of ideas, learning latest innovations and make good business even better.
Throughout the years, MBAM OneBuild remains at the forefront of the industry through showcasing the innovative technology and cutting edge solutions, as well as connecting the industry pioneers, thought leaders and thousands of industry professional with each other.
The exhibition is further enhanced by the co-organised Conference which addresses the current issues in the industry, providing an invaluable platform for the communication between various industry stakeholders.
In conjunction with the 44th IFAWPCA Convention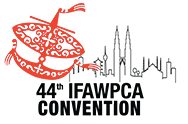 The 44th IFAWPCA Convention hosted by Master Builders Association Malaysia (MBAM) is the highlight in the global construction market every year and it shall be held in conjunction with MBAM OneBuild this year. Being at the forefront of market developments, MBAM Onebuild would definitely be the premier platform where participating industry stakeholders can mutually benefit each other and capture abundant opportunities available at both local and international market.
Why Exhibit?
Exhibiting at MBAM OneBuild enables you to reach thousands of dedicated professionals from all fields of construction sector converging at the international arena every year with a time-saving and cost-effective manner.
LEAD GENERATION
MBAM OneBuild serves as a professional platform for you to connect with the largest gathering of decision makers and industry stakeholders who are looking for the best solutions for their business.
OPPORTUNITY TO IMPRESS TARGET AUDIENCE
By exhibiting in MBAM OneBuild, you can achieve the greatest brand exposure to the quality people and organizations that really matter by showcasing your leading products or services.
KEEP IN TOUCH
Always keep your customers updated and refreshed about your brand name, products or technology with live demonstrations and presentation right in front of them. Face-to-face interaction is proven to be much more effective in business practices as it allows you to explain your products or services clearly and to answer questions from the floor.
GAUGE MARKET REACTION
MBAM OneBuild is the ideal place to generate real-time market feedback from market players and industry stakeholders which will serve as valuable information for the research and development of future innovation.
Exhibit Profile
MBAM OneBuild is the leading marketplace and networking powerhouse for Malaysia's construction community to introduce their core competencies and a must-attend event for both local and international industry stakeholders to reach out to the finest prospect in the market!
INFRASTRUCTURE
Road Construction Technology
Bridge & Tunneling
Heavy Construction Machinery
Rail Infrastructure
Flood Control System
Landscaping
Drainage Systems
Sewage & Waste Water Treatment System
Water Treatment System
Filtration Systems
Energy Products & Systems
Infrastructure Engineering
CONSTRUCTION
Hardware & Tools
Light Construction Equipment
Construction Piling Technology
Scaffolding
Formwork
Industrialized Building System (IBS)
Concrete Technology
Cement & Precast Products
Construction Safety Products
Construction Management System
Construction Waste Management
Construction Chemicals
Who You Will Meet?
Not just the valuable local trade visitors, Exhibitors can look forward to meeting and forging a better relationship with government officers, key decision makers and related industry stakeholders in the global construction market.
Architects
Consulting Engineers
General Contractors
Specialist Contractors
Property Developers
Project Managers
Health, Safety and Environment Professionals
Interior Designers & Decorators
Importers & Exporters of Building Materials
Government Departments, Local Councils & Agencies
Why Visit?
Explore the showcase of innovative and inspiring products and technology as well as informative and thought-provoking industry related seminars.
MBAM OneBuild has been established as the most exclusive and industry-specific trade exhibition, gathering the advances and innovations in building, construction and infrastructure sectors under one roof. It is an ideal sourcing and trading platform for local and international companies and industrial professionals to learn about new products, innovations and the latest trends in the said market.
MALAYSIA'S LEADING CONSTRUCTION EVENT
Gathering the best of technology showcase and the largest group of industry influential, MBAM OneBuild is a yearly must-attend event for those who do not want to miss out any happenings in construction industry.
COMPREHENSIVE SOURCING ACROSS KEY SECTORS
Opportunity to source for appropriate products or service providers across related exhibitors covering various products, services, solutions and technology in construction sector.
KEEP ABREAST OF THE LATEST INDUSTRY DEVELOPMENTS
Learn about market news and trends through interaction with exhibitors; obtain and upgrade knowledge and skills, as well as opportunity to be refreshed and reviewed about industry's challenges or issues through workshop and seminars.
NETWORKING WITH MARKET PLAYERS IN ONE LOCATION
Interact with market players from various fields in construction sector in one place; save travel costs and benchmark existing and new suppliers under one roof.